I love technology! From coding, to how the circuits work, to the science behind how every part came to be, it always amazes me. I have lots of high tech things, like a 3D printer, a soldering iron to make circuits, a small solar panel, rechargeable batteries, GoPros, and more. I want to be some kind of electrical engineer in the future. See the links below for more on technology!
---
HereCard
Me and two friends competed in PantherHacks2022, making a hardware hack that offered a new solution to attendance-taking at schools. We used an RFID sensor and LCD display connected to an Arduino, a Raspberry Pi, a python flask backend, a Firebase database, and HTML/CSS/JS for the UI, seamlessly integrating the hardware and software portions together into a polished product. Our project got 1st place!! This is our project pitch video. The website for our project, and the Devpost submission, are below.
herecard.tech
Devpost Submission
---
State Robotics Competition
In March 2022, after making it through the regionals competition, my team and I competed in the state Vex Robotics competition at Miltipas. This video documents our robotics experience.
---
DIY LED Strip Lights
Suddenly getting an idea while sitting around staring at my Arduino, I made these homemade LED strip lights for my room using the Arduino, an IR remote sensor, soldering equipment, and other electrical components. This project was super fun, combining my electrical engineering knowledge into a single project, and the finished product made it worth staying up until 4am! The video below documents the creation of this project.
---
Robotics Competition
In February 2022, my team and I competed in the Vex Robotics Competition Tipping Point. Though we didn't rank high, the experience was very hands-on, fun, and educational. This video documents our robotics experience.
---
3D Printing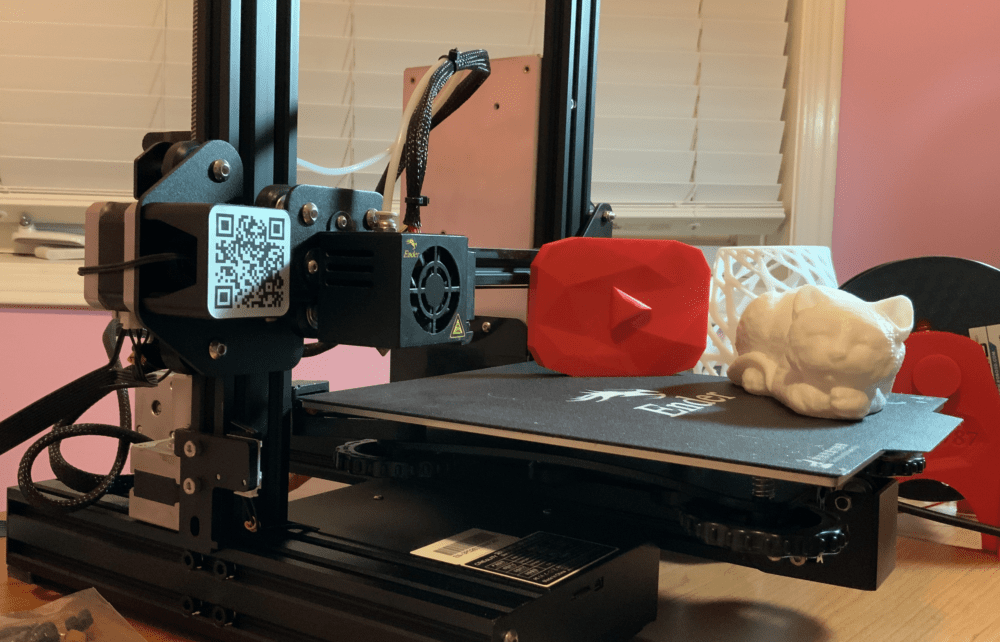 A few years ago, I got a 3D printer. It has since proved very useful! I've printed several accessories for my GoPro with it, using them to get awesme clips for my YouTube videos. Check out the quick video linked below of me making a pole mount for skiing recordings:
Making a Pole Mount
---